Raising a child is an experience unlike any other. It's incredible to be there as they discover who they are and how to become individuals. It's important to think about the parts of your house that aren't kid-friendly before welcoming a new family member. Leading Edge Electric LLC believes it's the perfect time to start, if not early.
One such example is the wiring in your home. Your youngster hasn't yet mastered the safety precautions you've taken for granted, such as not inserting foreign objects into electrical outlets or pouring water over live wires. Protect your children from potential harm by making your home childproof before they reach that age. Here are several approaches by electrical contractor that can help you do that!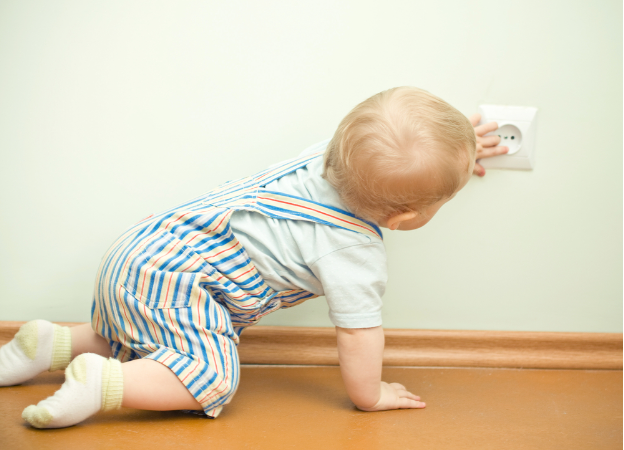 Inspect your home like a child
You can tell what areas of the house need to be childproofed by imagining what it would be like to be a child there. Where can you often find them? Are there lots of wiring and plugs installed here?
Knowing your kids' routines and hangout spots, you can take the necessary precautions to keep them safe.
Moreover, you can get the services of electrical contractor to inspect your home thoroughly and make it childproof.
Use GFCIs and cover empty outlets.
It would help if you immediately began concealing unneeded power outlets.
All the electrical outlets in your home should be outfitted with GFCIs or ground fault circuit interrupters. Ground-fault circuit interrupters (GFCIs) are advantageous because they are instantaneous circuit breakers whose primary function is to cut off electricity in the event of a ground fault.
Using GFCIs and covers for electrical outlets can help prevent electrocution. You can also hire electrical contractor to do this for you.
Avoid extension cords.
Having an extension cable on hand is a must in every home, as not all appliances come with enough long wires and cords to reach the outlets on the wall.
There are certain advantages to using an extension cord, but they may also be a nuisance. Children may also be tempted to chew on it, which can cause accidents.
That's why it's best to stay away from them. But if you must have them, make sure the cord isn't in the way so that people don't hurt themselves on them. You can hire electrical contractor to check the electric outlets for any issues.
Regularly check appliances
You may take all the safety procedures you want, but there's always a risk that a broken gadget will get through. That's it is necessary if you let electrical contractor check everything for you.
Maintaining a regular schedule of checking your appliances for signs of wear and tear might help you prevent this problem.
Conclusion
The good news is that protecting your children in your house from potential electrical dangers may be accomplished quickly and at a low cost. Appliances that aren't working correctly should be replaced anyway, and GFCIs and outlet covers may be purchased for about $10 apiece.
Contact our Electrician services in Loveland immediately if you have any concerns or questions concerning the wiring in your house or if you would want to perform any troubleshooting to ensure the safety of your family.