National Hurricane Center storm surge scientists are on the ground surveying damage and collecting data in the wake of Hurricane Ian.
Analysis
Two weeks after Hurricane Ian made landfall in Florida, the extent of the destruction is still shocking.
Category 4 hurricane Ian blasted into the Fort Myers region of Southwest Florida on September 28 with maximum sustained winds of 150 mph. Those catastrophic winds blew in water from the Gulf of Mexico several feet deep, tearing apart barrier islands and destroying coastal structures.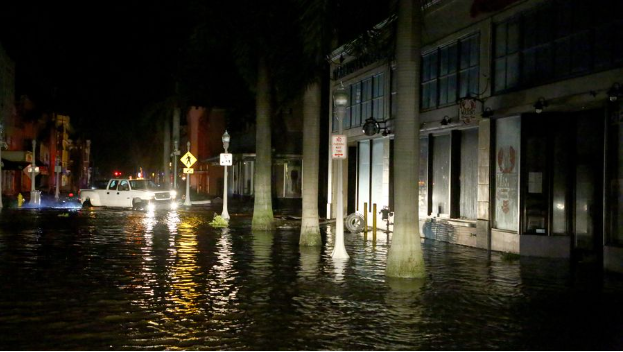 Experts from the National Hurricane Center are on the ground, inspecting the damage and collecting data in the middle of the chaos caused by the storm surge. The team's goal is to increase our understanding of the storm surge levels caused by Hurricane Ian and to develop methods for better predicting and preparing for future storm surge dangers.
Leading Edge Electric: Assisting commercial companies and residents of the storm affected areas in Florida.
Regarding electrical work, Leading Edge Electric Inc. has a stellar reputation in their field since its inception, the company puts first the needs of its clients, incorporating their values in every aspect of their work.
We train our generator and electrical technicians to the highest standards, ensuring our customers receive outstanding services ensuring we provide the best electricians and home wiring restoration to all of our clients, and the ones we are currently assisting in the storm affected areas in Florida.The assistance we provided, widely varied and has ranged from;. Whole house generator installation, complete service wiring, electrical inspections and generator installations.
The benefits of having a generator installed in your home
We believe that preparation can provide valuable, life saving solutions when natural disasters such as hurricanes and storms occur, which could affect power in your home, and the local area.
Having a generator installed in your home can provide back-up power, giving you extra time to make those emergency plans, and ensure your family safety. Whether your home is a new build, has been recently inspected, or has had a complete rewire, the risk of power loss is still present, finding the best generator installers near me, or having a whole house generator can ensure you retain power when it's most critical. If you're looking for the right electrical contractor for a generator installation then reach out to us at Leading Edge Electrical.
Electrical Inspections & service wiring – the benefits
Ensuring your home is regularly inspected is critical to ensuring electrical stability, it matters not whether the house is a new build, a new building development, construction development or an older property, proper wiring and electrical inspections are key. The costs to rewire a house varies by company or electrical contractor. Our professionals can take care of all electrical inspections, service wiring and generator installation. Leading Edge ensures quality, value and integrity every time, regardless of rewire, service wiring, complete rewire, or any other service.
Leading Edge Electric is dedicated to assisting home (residential) owners and building (commercial) owners in Fort Myers and Sanibel Island in having their power restored after the devastating floods caused by the storm. Contact us for a consultation, inspection or power restoration, we can help get your property up and running again click here.